Quarantine-O-Ween: Scavenger Hunt / Movie Night
Halloween is coming up and then it's back to back festivities. It feels weird to talk about the holiday season when I feel we missed out on so much of the year because of Covid. And thinking of our little ones, I know the holidays will feel SO SO SO different. I decided we won't be trick or treating this year…so this year is going to be even more important to create some extra fun and add to our traditions. 
I've been thinking about how to make this year feel extra special for my boys. When brainstorming, I like to think about what kind of activities they look forward to. Mateo is so little and will probably be asleep for evening Halloween activities, so we'll do some early hands on activities like pumpkin painting outside. Pierce on the other hand is a night owl and will be up waiting for Halloween after hours fun. Things he enjoys are looking for bugs, fishing, cooking, and movie time. Searching for bugs and fishing…he does this almost daily, so I want to do something different. After some thought, I decided to do a little scavenger hunt that leads him to different treats…And every time he finds a treat, I'll have a clue that will lead him closer and closer to a mystical room filled with spooky charm and a bucket filled with goodies for a popcorn Charlie Brown Halloween movie night! I can just see his face light up! 
Here are a few ideas I'll be using for our scavenger hunt: Click HERE for a printable version!
Clue 1: Today is Halloween and time for a treat. Follow the Clues and have some fun!  The spooks have come out and ready to SCARE, so watch very closely where they say BEWARE! (I'll add a clue near the BEWARE sign placed on grandpa's worm compost box.)
Clue 2: You're dressed for the NIGHT and ready to FRIGHT  but yelling BOO can make someone BLUE!(You can have a blue Jack-o-lantern with a clue.)
Clue 3: The Next clue is TRICKY and it's very ICKY. Look for a clue where it's very STICKY. (You can place slime or anything sticky with the next clue.)
Clue 4: There's no time for GAMES there's treats waiting for YOU, so it's time to RECLAIM a prize next to a SHOE. (Their costumes are Pokémon themed, so I'll have treats inside Pokémon Balls with the final clue.)
Clue 5: The sun will go down soon and the trees will look SPOOKY,  So go take a looky for peanuts and SNOOPY! (I'll have a peanuts trail guiding them to Snoopy. This will be our final stop. My plan is to illuminate a silhouette of Snoopy, with a flashlight, onto a door that leads him to the theatre room! Not an actual theatre haha, but decorated so fun that it'll feel special.)
Shadow Puppets!
Below is an example of how I'll illuminate shadow puppets on the exterior walls, and Snoopy on the final door leading to the movie. Click HERE for how to instructions. For puppet ideas I just searched for Snoopy silhouette on google and Halloween silhouette. The closer the flashlight is to the puppet and angled upwards, the bigger the shadow appears on the wall.
Here are other Halloween theme party ideas: Harry Potter, Hocus Pocus, Goosebumps, Disney (Coco, Night Before Christmas, Mickey), Hotel Transalvania, Casper, and Scooby Doo! The list can go on!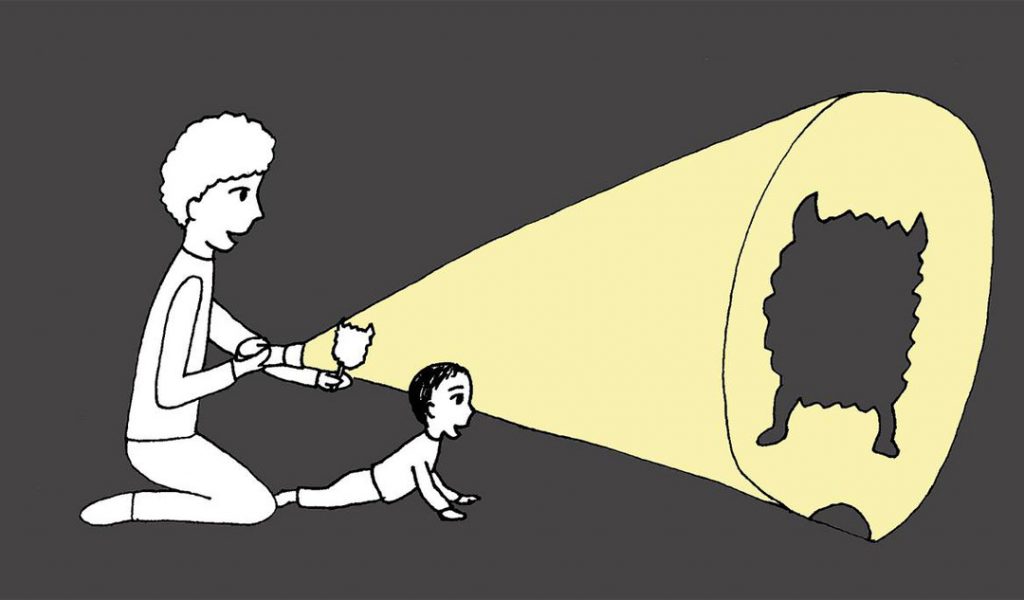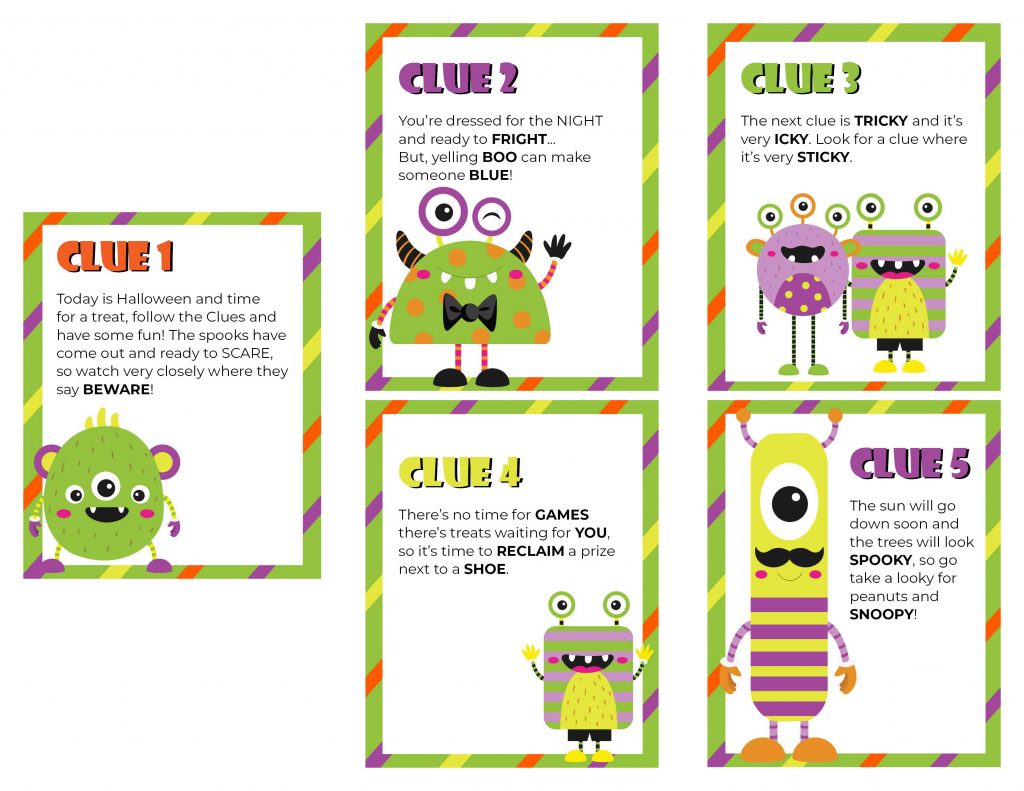 Here are scavenger hunt clue cards that lead to a Charlie Brown movie night! You can refer to listed clues above for prop details.